European Paediatric Orthopaedic Society
International Association Conference and Exhibition. As part of our marketing efforts to bring international conferences to Israel, we worked closely and symbiotically with Prof. Dror Ovadia, Director of the Department of Pediatric Orthopedics, Dana-Doek Children's Hospital, for bringing the International Conference to Israel
International event

-

Hilton Hotel Tel Aviv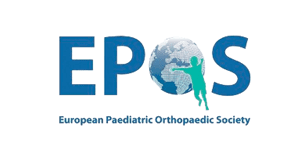 The Challenge
We needed to work with two organizations simultaneously. The first being the International European Paediatric Orthopaedic Society (EPOS), represented by their core PCO OIC Group and the second being Dr. Ovadia, EPOS Treasurer and Head of Pediatric Orthopaedic Department, Dana Dwek Children's Hospital in Tel Aviv, who helped bring the conference to Israel.
The event required collaborating yet dividing on the event's core tasks to ensure that the conference would be produced in a qualitative and professional manner in accordance with international standards and that everything would be ready on time.
The Solution
The process of organizing the event first began with the Israeli member of the association, Dr. Ovadia, Chairman of the Local Organizing Committee. The event was then joined by the European Paediatric Orthopaedic Society (EPOS)'s Italian Core PCO OIC Group which meant that we needed to adjust and re-implement new work methods that would suit both sides.
Our solution was to first split responsibilities to prevent overlapping work methods. We were in charge of all local logistic and onsite services in full coordination with the Italian organizer whilst OIC Group was responsible for the scientific management of the conference, registration and sponsors & exhibition.
Both OIC Group and us worked in cooperation, demonstrating understanding and patience with communicating the different work methods between the different stakeholders.
Outcomes
The conference was a huge success, participants from all over the world were very happy for the opportunity to visit Israel, some for the first time. A wonderful venue by the sea, social activities, evening events and the Israeli sunshine in April constituted a qualitative balance between a professional scientific conference and an enjoyable social encounter with the opportunity to meet with the Israeli unique mentality.
Client Testimonial
"The conference was a remarkable success and the responses I receive from all sides do not stop praising and admiring the conference's overall level as well as the quality of the organization and service. We went a long way together that began more than two years ago ... up to the conference itself.
There are no words in my mouth to thank you, dear people, for the exemplary organization of the event. Even if I seek and exert myself, I cannot point a single flaw during the conference. You demonstrated professionalism, knowledge, sensitivity and wisdom throughout the way which brought the conference to the highest level of success. Thank you for taking this wonderful journey with me."
– Dr. Dror Ovadia, EPOS Treasurer and Head of Pediatric Orthopaedic Department, Dana Dwek Children's Hospital in Tel Aviv
I would like to assure you and confirm that, thanks to your dedication and hospitality, we have probably organized the best EPOS Congress ever!
האירוע במספרים
38

Event occurrences

600

Delegates

22

Exhibitors
We look forward to being a part of your next project
Leave us your information and we'll get back to you